On April 27th, Comox Valley artist Lynn Branson received a Bronze Medal in Master's Interpretive Carving for her carving "Awakening," a swan emerging from a feather.
This piece has been chosen as the ongoing sculpture to be given to the recipients of a Hero Award for Comox Valley.
Original art sold.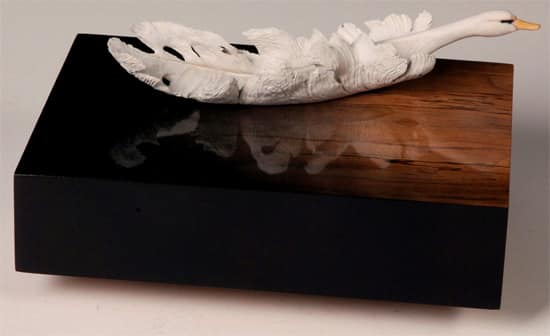 Limited Bronze Edition Now Available! "Awakening" sculpture (feather with emerging swan) is now available as a limited edition of thirty. Available in pewter and black.
Please contact Peninsula Gallery, Sidney, BC for further information at 250-655-1282. See images below.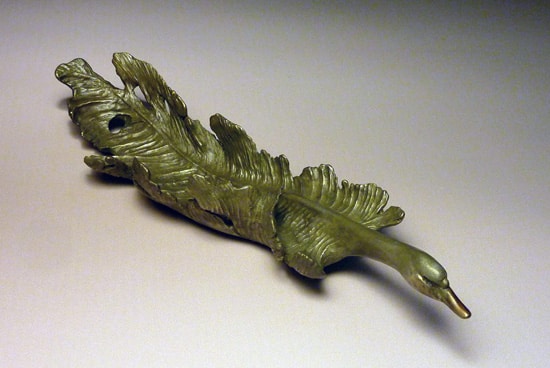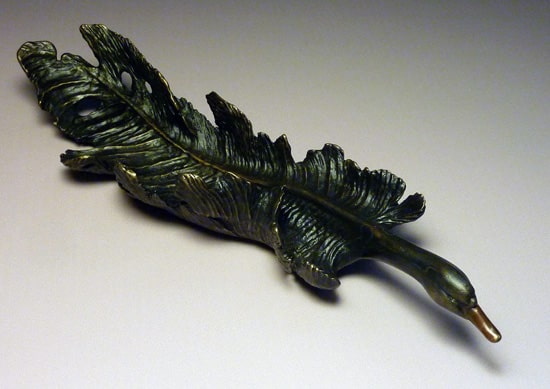 Available Limited Edition Bronze: Pewter or Black
8.3 x 1 in. / 20.32 x 2.54 cm.